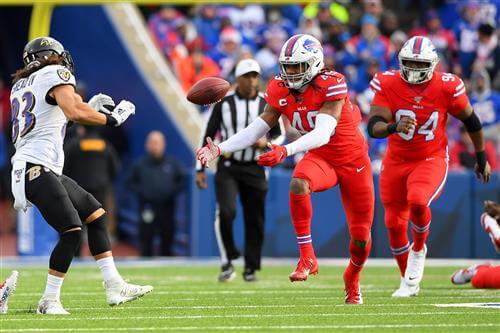 Everyone knew Patrick Mahomes was going to break the bank on his contract extension with the Kansas City Chiefs, but few were ready for the 10-year contract that can reach $503 million.
At the end of the day, Mahomes' contract will likely be an outlier in terms of money. Dak Prescott, Deshaun Watson and other quarterbacks looking for big paydays can try to use Mahomes' deal to their advantage during negotiations, but it is unlikely that any of them will surpass the money the Chiefs will give Mahomes over the next decade.
While no other player will likely surpass Mahomes' salary in the near future, the Chiefs could have given an idea to other teams in terms of locking down young cornerstone players long-term. Looking over the Buffalo Bills' roster, CBS Sports' Will Brinson believes the team has a defender worthy of a Mahomes-like contract in terms of length.