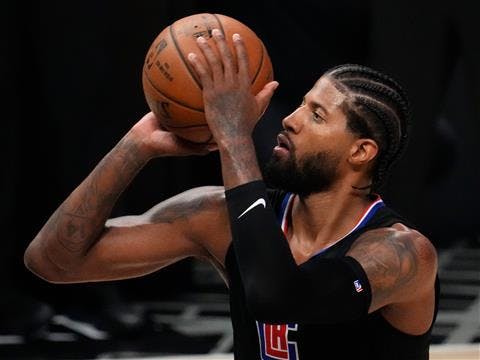 The Los Angeles Clippers locked up superstar forward Kawhi Leonard for at least the next three seasons, inking him to a 4-year, $176 million contract extension, with the 4th year being a player option. By securing the 2-time Finals MVP to a long-term deal, the Clippers now have both their star players in contract until the 2023-24 season, with Paul George signing his own 4-year, $190 million deal last December.
Clippers Nation must feel relieved with this development as their squad should remain championship contenders through the next three to four years. However, it is still worth wondering if PG13 will 100% still remain in the Clippers' future plans following Leonard's extension.
Perhaps the easy answer to that is a "yes" considering L.A.'s moves over the last couple of summers. For the most part, the Clips have kept their core in tact. Obviously, Kawhi Leonard and Paul George are the two main pieces and everything revolves around them. But all signs point to them looking to establish continuity in these next couple of years.
They re-upped Marcus Morris last offseason with a 4-year, $64-million deal and extended the same deal to Luke Kennard, whom they acquired during the 2020 NBA draft. They were also able to bring back Reggie Jackson to a team-friendly 2-year deal worth $22 million.