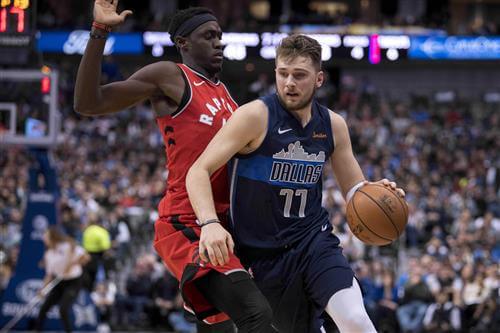 There will be plenty of eyes on the Dallas Mavericks in the offseason and it is because of drama surrounding Kristaps Porzingis. The Mavericks were eliminated in the first round of the NBA postseason once again this year and that could push them toward a quick retool of the roster around Luka Doncic.
The Mavericks were sent home by the Los Angeles Clippers for the second-straight year. This is where the team needs to begin taking the next step in the postseason. Dallas has turned into a competitive team in the Western Conference with Luka Doncic leading the way.
He has quickly turned into one of the best players in the league and put up an MVP-caliber season as Dallas finished with the fifth seed in the conference. Doncic is so good that Porzingis is not happy with being his second in command. This is where the front office could look to send away a disgruntled player.
Porzingis is worth a large return. In this case, the Toronto Raptors would send away one of their stars. It was a disappointing season for the Raptors. They finished near the bottom of the Eastern Conference and were not in contention for the postseason.