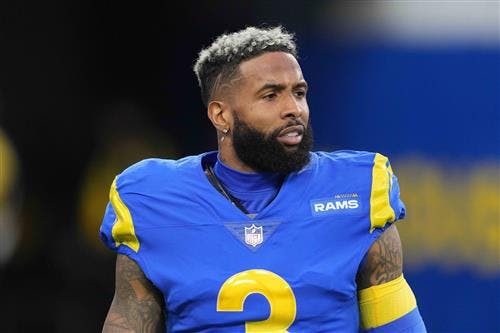 Let's call a spade a spade right out of the gate. Odell Beckham Jr.'s one-handed catch against the Dallas Cowboys is one of the most acrobatic catches in NFL history. It's so good, the NFL's YouTube channel has over 8.3 million views of that highlight video alone.
That catch is what put Odell Beckham Jr. on the map as a breakout rookie in the 2014 season – a season where the 12th overall pick out of LSU amassed 1305 yards, and 12 touchdowns on 91 receptions in just 12 games. He won Offensive Rookie of the Year and for good reason.
That catch was so good, he even had Drake saying, "Just when shit look out of reach / I reach back like one, three."
That's how you know you've made it.
The OBJ Reality
The NFL is a what have you done for me lately kind of league. That great catch is now over seven years old; Beckham Jr is now 30 and he apparently can't stay awake on an airplane.