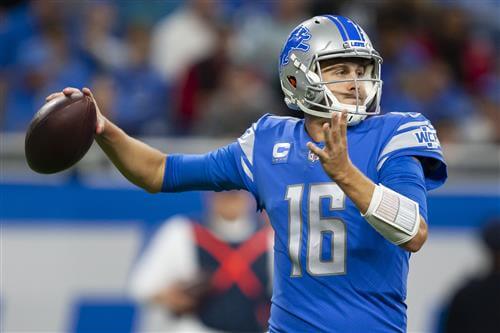 The evidence is hiding in plain sight. The question is whether Lions coach Dan Campbell will actually pull the trigger.
On Sunday, Campbell called out Jared Goff by name, publicly. On Monday, Campbell said he's "going to shake things up here a little bit." On Tuesday, it's possible that the shakeup will encompass the quarterback position.
It would definitely shake things up a little bit to bench Goff, especially with the team's next game being a trip to L.A. to face the Rams.
The Rams, who know Goff better than anyone. The Rams. who couldn't wait to get rid of Goff after the 2020 season ended. The Rams, who surely can come up with a plan for exploiting Goff's various weaknesses.