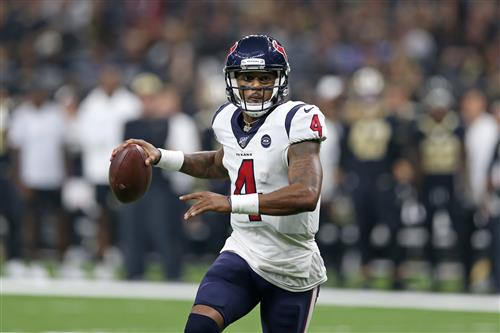 In today's installment of Former Teammate Gives Insight Into Disgruntled QB's Mindset, former Houston Texan and current Denver Broncos cornerback Kareem Jackson told the world that Deshaun Watson wants to be a Bronco ASAP.
Jackson appeared on Aqib Talib's Catchin' Fades podcast to discuss the situation. To briefly recap, news that Watson wanted a trade leaked soon after the end of a terrible regular season for Houston. Then, nearly two dozen women filed civil suits against the superstar quarterback accusing him of sexual misconduct and sexual assault during massage sessions, which Watson has denied.
That situation has yet to be resolved, and until it is, Watson will remain a member of the Texans. There is a strong possibility that Watson is suspended after all of this, which would push a trade timeline back even further. And none of that is to mention many teams might be out of the running in a potential trade after his legal issues.