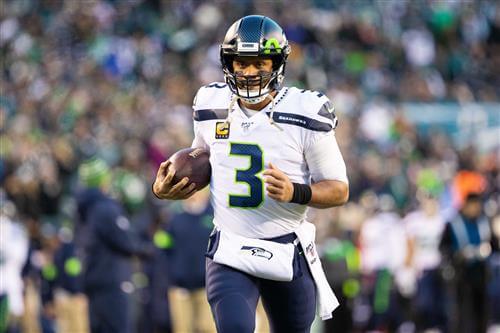 The Seattle Seahawks squashed Russell Wilson trade rumors for another offseason, but speculation about a blockbuster deal involving the All-Pro quarterback could return before long.
NFL teams reached out to the Seahawks in February inquiring about a potential move. But Seattle quickly rejected those attempts, planning to keep their superstar quarterback. But when Wilson publicly expressed frustration with the roster and privately leaked his feelings of distrust in coach Pete Carroll, things changed.
The Seahawks began listening to offers, with the Chicago Bears becoming the immediate favorite to land him. Chicago's desperation for a franchise-changing quarterback led to the organization making a very aggressive offer. After careful consideration, the Seahawks turned it down.
Seattle traded for Gabe Jackson, an upgrade on the interior offensive line, hired Shane Waldron as offensive coordinator after some conversations with Wilson and signed tight end Gerald Everett. The front office was taking the steps to create a better situation for the face of the franchise and Wilson is now staying in 2021.