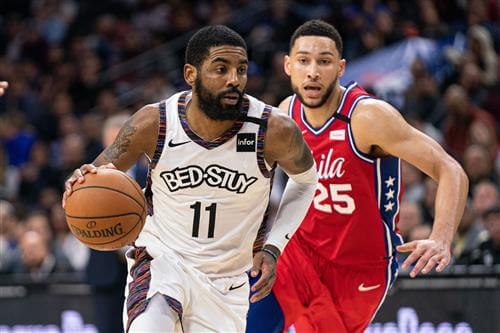 There have been plenty of NBA trade rumors centered around the Philadelphia 76ers' All-Star, Ben Simmons. He has made it clear that he wants to be traded by the team, now it is just a matter of where he will end up.
At 25-years old, virtually every team in the NBA should want to acquire him. His shortcomings offensively have been very public, as they were on full display once again during the 2021 NBA postseason. But, there is still a lot to like about him as a player.
Simmons is electric in the open court with his ability to start a fast break on his own off a rebound. He is a great playmaker and when he wants to, can finish above the rim with authority. But, it is on defense where he really earns his keep.
Simmons is arguably the most versatile defender in the NBA. He hasn't taken that mantle from Draymond Green yet, it will happen sooner than later. Simmons' combination of size and athleticism is rivaled by virtually no one. He can defend point guards as successfully as he can a center.
That ability on defense is what will help teams the most. He is a legitimate gamechanger on that end of the court. If he ever figured things out offensively with his jump shot, he would be among the best players in the league with his two-way ability.
There have been plenty of teams linked to Simmons, but the Brooklyn Nets are an interesting option that hasn't been mentioned.