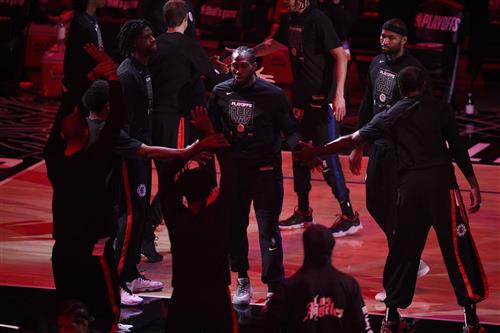 The Los Angeles Clippers kick their 2021-22 campaign off against the Golden State Warriors on October 21. The Clippers have one of the 10 most grueling schedules in the NBA this season and many are wondering how they'll be navigating it without their superstar.
Kawhi Leonard will be out indefinitely — perhaps the entire season — so the rotations Tyronn Lue and company put together are going to be more important than ever.
Bleacher Report's Greg Schwartz has put together an early predicted starting five for the Clips next season, and while he didn't do anything outlandish in his predictions, his chosen starting lineup does call into question how the Clippers will utilize one very key player.
Here's who Schwartz has starting for the Clippers next season:
PG:Reggie Jackson
SG: Paul George
SF: Nicolas Batum
PF: Marcus Morris Sr.
C: Serge Ibaka