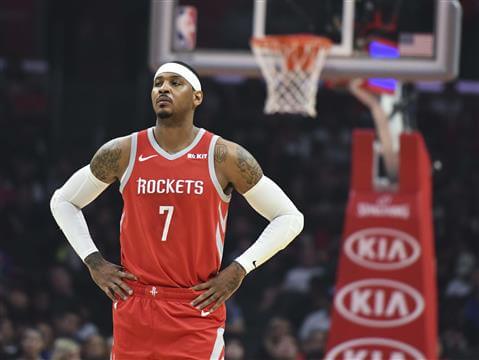 The Trail Blazers have been interested in Carmelo Anthony for years and both parties reached the point where they needed each other, writes ESPN's Adrian Wojnarowski, who provides an inside look at the events that led to this week's signing.
Portland general manager Neil Olshey conveyed that sentiment during a phone call with Anthony, Woj relays. The 10-time All-Star had been out of the league for a year and hadn't gotten offers from any other teams. The Blazers are severely shorthanded in the front court and needed to find someone who can contribute right away.
Portland's 5-8 start can be at least partially attributed to the loss of Jusuf Nurkic, Zach Collins and Pau Gasol. Nurkic is still recovering after fracturing his leg late last season. Collins recently had shoulder surgery and isn't expected back until March. Gasol, an offseason addition, is rehabilitating a stress fracture in his left foot that he suffered in the playoffs.
Olshey sees Anthony as someone who can provide scoring punch and command respect in the locker room.