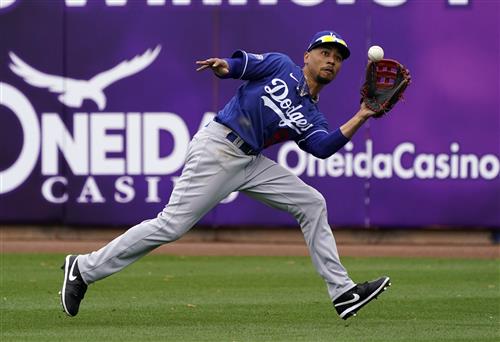 Mookie Betts, J.T. Realmuto, and every other Major League Baseball player whose contract is set to expire after this season will still hit free agency if the 2020 campaign is canceled, sources told Ronald Blum of The Associated Press.
MLB and the Major League Baseball Players Association are working on reaching an agreement on a broad number of topics related to the postponed campaign, and both sides are developing contingencies should the season not happen at all.
Under the latest proposal, players will reportedly be credited service time identical to what they received in 2019, even if games aren't played. However, those who didn't debut last year - but were expected to join the big-league club in 2020 - won't gain any service time.
Betts - whom the Los Angeles Dodgers acquired in a trade with the Boston Red Sox in February