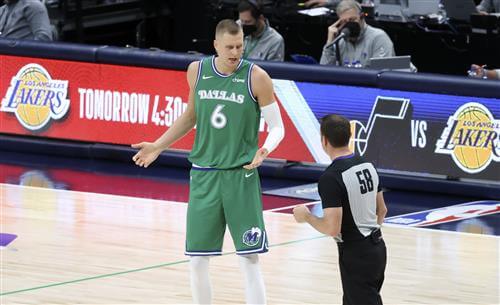 More teams knocked out of the first round means more opportunities for the Celtics, who are in a similar position. Plenty of teams vying for a deep playoff run came up short this season, pushing them into intriguing offseasons that could decide the fate of their future.
That includes teams like the Celtics and Trail Blazers, both of whom have already made head-coaching changes. The Mavericks are now part of that group this offseason after their Game 7 loss to the Clippers in a series they led 2-0 then 3-2.
Read More- The Perfect Plan For The Los Angeles Lakers This Summer
While Dallas owner Mark Cuban doesn't seem like he's going to make a head-coaching change, there's a lot of intrigue around Kristaps Porzingis' future with the Mavericks. Porzingis was acquired from the Knicks to pair alongside superstar Luka Doncic, but the pairing has been rocky at times, which culminated in the first-round exit this season.
The duo's relationship has been "distant," according to ESPN, as Porzingis is clearly a second wheel compared to a co-star alongside the talented Doncic. That means the Mavs might look to move Porzingis this offseason, though that's a tough ask considering his contract status.