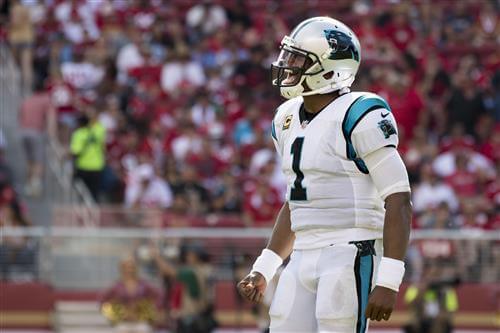 We're coming up on the third week of the NFL offseason, and while many huge contracts have been handed out some top free agents are still looking for homes. Among them is a former league MVP, and three of them are former No. 1 overall picks, which is pretty wild all by itself.
So where will the top-five remaining NFL free agents land? We have some ideas about that.
Jameis Winston, quarterback: Tennessee Titans
Despite starting 70 games for the Tampa Bay Buccaneers the past five years, Jameis Winston is not going to land a starting gig anywhere in 2020 right off the bat. It would be somewhat ironic if he did get signed by the Titans, as he'd be in the same position as Ryan Tannehill was last year when he was traded to Tennessee and backed up Marcus Mariota.
The Titans make sense because that Tannehill has been through the ringer during his career and could be a tremendous influence on Winston, for starters. Secondly, if Tannehill were to get injured and miss time, Tennessee — a team that has an outstanding overall roster and a good offensive line — needs an experienced backup who can continue to push the ball downfield on play-action.