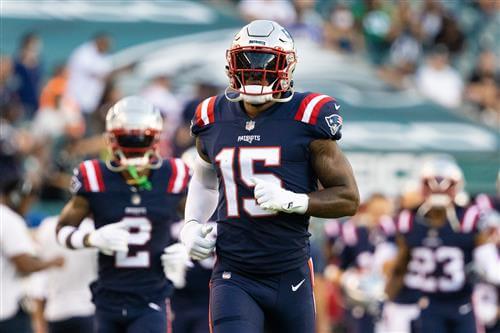 The NFL trade deadline will see all types of players get dealt.
One of the more intriguing possibilities is a disappointing former first-round pick getting traded by the team that drafted him.
These players, often still on their rookie deals but unlikely to earn extensions, may still have some upside, but they haven't lived up to their potential to start their careers.
We'll be highlighting two such players heading into the 2021 NFL trade deadline.
N'Keal Harry, the No. 32 pick in 2019, hasn't panned out for the New England Patriots. The wideout has tantalized with his potential, but he's fallen out of favor in Foxborough due to injuries and inconsistent play.
Evan Engram, whom the New York Giants used the No. 23 pick on in 2017, is nearing the end of his contract. The G-Men picked up the tight end's option for 2021, but Engram hasn't done enough to warrant a long-term deal this offseason. Even with Big Blue's lack of healthy pass-catchers, Engram has failed to distinguish himself and hasn't been reliable.
Both Harry and Engram have a strong chance to be moved before the deadline on Tuesday at 4 p.m. ET.
Here's a recap of their careers so far and where these first-round "busts" could end up if traded.