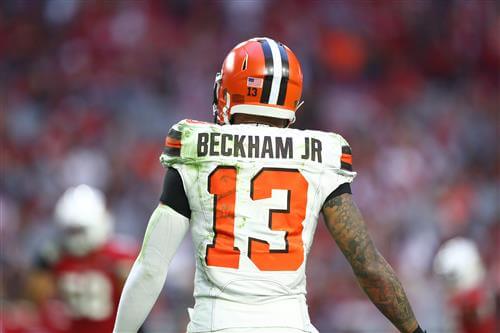 The New England Patriots have long been a rumored team of interest for Cleveland Browns wide receiver Odell Beckham Jr., with the star pass-catcher showing a large amount of admiration for quarterback Tom Brady.
But with Brady moving on to Tampa Bay in the offseason to play for a team other than the Patriots for the first time in his career, the talk of Beckham heading to New England might be dead — for good.
Browns insider Mary Kay Cabot of cleveland.com discussed the situation with Tom Curran on NBCSports Boston.
"Now that Tom Brady is gone, I'm pretty sure it would be a dead issue," Cabot said. "I don't know that Odell is pining to go to New England without Brady there. I think he is completely, 100 percent enamored with Tom Brady.
"I've talked to Odell myself just about how he feels about Tom Brady and Bill Belichick, so it was the combination of those two guys that he from afar always wistfully wished he could be a part of that. Now that Tom isn't there, I wouldn't necessarily think that this is something he would be clamoring after."