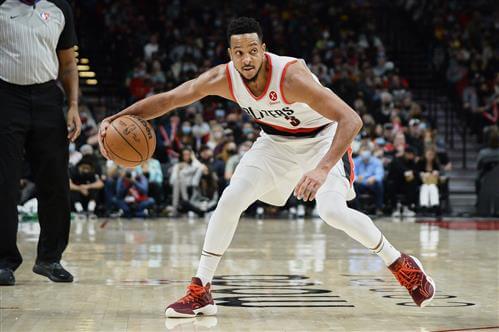 It's too early in the 2021-22 NBA season for clubs to have completely lost the faith of their fanbases.
There might be a few brutally bad teams out there, but those fans mostly knew to brace themselves for the worst and pass time studying up on draft prospects.
The following four teams aren't in that group, but it's what puts them among the Association's most disappointing teams through the first-quarter mark. They were supposed to be something far greater than they are.
Our challenge is to broker one transaction for each that could realign their reality with those lofty expectations.
Indiana Pacers: Add a Featured Scorer
Indiana Pacers receive: Brandon Ingram and Tomas Satoransky
New Orleans Pelicans receive: Myles Turner, Caris LeVert, Isaiah Jackson and 2021 first-round pick (lottery protected)
The Pacers are supposed to be pushing to avoid the play-in tournament with a top-six seed, not buried near the long-term rebuilders in the Eastern Conference. But Indy's inability to finish games—1-7 in contests decided by three points or less—speaks to the squad's larger failure to establish an identity.
Maybe consolidating assets for an ascending star like 24-year-old Brandon Ingram could be the franchise's fortune-changer.
He packs a three-level scoring punch the likes of which the Circle City hasn't seen since Paul George skipped town. Ingram can create something out of nothing—he was a top-20 isolation scorer and 71st percentile isolation finisher just two seasons back—and Indy's 18th-ranked offense lacks that rabbit-out-of-a-hat magic.
Assuming he hasn't played his best basketball yet, which feels relatively safe at his age, he can be a ceiling-raiser, which tops Indiana's wish list. The Pacers lack pizzazz, and a bold move for 2016's No. 2 pick could scratch that itch. Tomas Satoransky could be a good addition to the swap if Indy can re-establish him as a secondary playmaker and occasional spacer.
For the Pelicans to sign off on this, they must be convinced the incoming package can make things easier for Zion Williamson now (a relative term since the big fella isn't playing yet) and down the road.
Myles Turner might seem awkward with Jonas Valanciunas crushing it, but the 29-year-old Valanciunas isn't a long-term fit with the 21-year-old Williamson. Turner, who turned 25 in March, might be. Caris LeVert, 27, could fit the same core and provide complimentary scoring, distributing and shot-creating.
The vets don't move the needle like Ingram, though, hence the addition of Isaiah Jackson, this year's 22nd pick, and an upcoming first-rounder. New Orleans might be crowded up front for a bit, but all of the individual players should be usable in trades as the Pelicans' other needs crystallize.
Los Angeles Lakers: Find Two-Way Role Players
Los Angeles Lakers receive: T.J. Warren and Justin Holiday
Indiana Pacers receive: Talen Horton-Tucker, Kendrick Nunn and Malik Monk
When oddsmakers assessed the 2021-22 field, they dropped the Lakers' win total at a lofty 52.5. That was best in the Western Conference and third to only the Brooklyn Nets and Milwaukee Bucks.
While the Nets and Bucks have since established their elite credentials, the Lakers can't escape the NBA's middle class. Their minus-1.7 net rating (22nd overall) suggests they're fortunate to even be there.