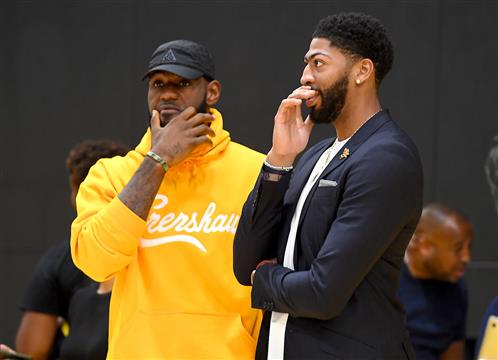 Several inane justifications were given when the Los Angeles Lakers traded Ivica Zubac at the deadline in February. Magic Johnson claimed on television that Zubac was merely a product of LeBron James, that he wasn't worth paying in free agency and that he was incapable of contributing in the playoffs. Others have speculated that the Lakers deemed him a necessary price for floor spacing out of the center position, which Mike Muscala was theoretically going to provide. Some even thought that Zubac's emergence presented a threat to JaVale McGee, who had missed significant time in the lead up to the deadline with a bout of pneumonia and likely would have remained behind Zubac on the depth chart for the rest of the season.
But the simplest explanation is usually the correct one, and the simplest explanation here is that the Lakers are cheap. They are willing to spend lavishly for front-end talent. They've hired a number of expensive head coaches and have shelled out for superstars both in and past their primes. But despite being one of the most profitable teams in professional sports, the Lakers don't employ a shooting coach. Their analytics and scouting staff are quite thin considering their potential budget. The Lakers like to spend on things that the world can see. They historically haven't invested in the sort of infrastructural advantages that tend to lead to championships.
What does this have to do with Zubac? As badly as the Lakers wanted a floor-spacing big man, and as much as they might have needed Zubac's minutes to get that player on the floor, the Lakers had grander designs than Muscala during the middle of the season. They wanted to be major players in the buyout market. They were told no by Enes Kanter, Markieff Morris and even Carmelo Anthony, but for those conversations to even come about, the Lakers would have needed a roster spot for them.