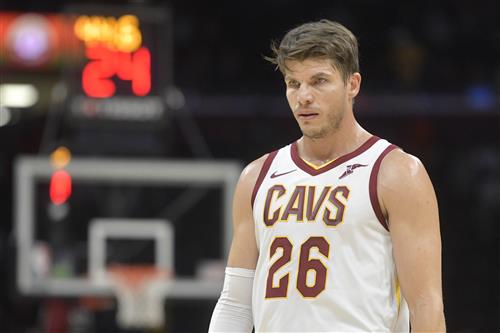 The Cleveland Cavaliers are imploding. With a 1-10 record they appear to be the odds-on favorite to earn the No. 1 pick in June's NBA Draft, and they have already made the move to emphasize their young talent in allocating playing time. Veteran stalwarts like Kyle Korver and J.R. Smith are out. Youngsters like Cedi Osman and Colin Sexton are in. The Cavs might not have much use for those players, but other teams certainly do.
One of those teams would be the Los Angeles Lakers, a team built around the idea that shooting three-pointers is not mandatory. But 11 games into the season, their 5-6 record would seem to indicate that it is. The Lakers have already course-corrected once when this year when it comes to roster mistakes. They picked up Tyson Chandler after failing to secure a backup center in free agency when the veteran was bought out by the Phoenix Suns. In Cleveland's predicament, the Lakers have a chance to fix one of their other big holes. They can add a shooter.
Smith is out of the question. The Lakers have too many personalities as it is on this team, and LeBron James might not be too eager to reunite with him following the disaster that was Game 1 of the NBA Finals. But Korver makes perfect sense. The two shared two trips to the NBA Finals, and Korver already knows the pressures that come with playing alongside James and the specific ways in which he likes to get his shooters the ball. The adjustment period would therefore be minimized. Korver would seem to be a perfect trade candidate, save for one major issue.
Korver is on the books for $7.5 million next season. The Lakers are pinching pennies to create a max salary slot for a star free agent in July. They therefore don't want to take on any extra money to improve this year's team. Next year's group, presumably with that star free agent joining up, is the one that the Lakers are focused on. But if the Lakers play their cards right, they can add Korver without impacting their ability to add that kind of free agent next year.
The simplest way to explain the Lakers' cap situation for this summer is that they have around $62.2 million in salary commitments under a projected $109 million cap.