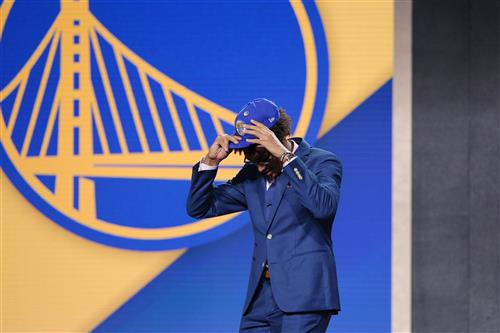 It was late February and Larry Harris, Warriors assistant general manager and director of player personnel, was wrapping up a two-week trip through three European countries with assistant GM Mike Dunleavy Jr. when he read that the coronavirus had spread to Northern Italy.
"We had heard about the coronavirus, that it was already (in China), so we were talking about it, but it hadn't hit the actual countries we were in," Harris, told Bay Area News Group in a phone interview Friday. "We had just gotten back (to the United States) within the week. Then we were heading to go see these conference tournaments."
But the spread of the coronavirus, which forced the NBA to suspend its season last week, also prompted the NCAA to cancel the remainder of its postseason, including conference tournaments. For a team that has been preparing to pick near the top of the upcoming NBA draft since December, the combination of key event cancelations and social distancing ordinances represents an unprecedented scouting challenge.
Among the canceled events: conference tournaments scheduled to be held in the second week of March, the NCAA men's basketball tournament, the 2020 Nike Hoop Summit — an annual showcase for both domestic and international prospects scheduled for April 10 — and the 2020 Portsmouth Invitational — a chance for college seniors to impress scouts in April.
While May's draft combine has yet to be postponed or canceled, league sources are concerned that could be next.