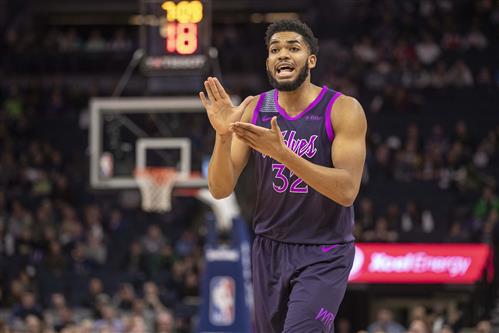 The Boston Celtics have a great team this season led by superstar Jayson Tatum. For years, the Celtics always seemed too young to be a legitimate contender. But that is no longer an excuse, as Tatum has elevated his game as one of the top-15 players in the world.
But still, the Brooklyn Nets, Philadelphia 76ers, and Milwaukee Bucks are the three teams standing in the way of Boston's success in the playoffs. To gain the advantage, Boston should try to make a blockbuster deal to acquire a star player to catapult them as the best team in the East.
Here are the 5 targets the Celtics can acquire, by offering a package centered around Kemba Walker, Marcus Smart, Semi Ojeleye, Daniel Theis, Robert Williams, Payton Pritchard, 2021 first-round pick, and 2022 second-round draft pick from Charlotte.
5. Nikola Vucevic
2020-2021 Statistics: 23.3 PPG, 10.9 RPG, 3.4 APG, 1.3 SPG, 0.6 BPG
The Celtics need better inside scoring and Nikola Vucevic is the answer for that. The big man is automatic down low and from mid-range and has a decent three-point shot as well. Vucevic is shooting 42.7% from three this season, so he can fit in Boston's offense without being a liability.
Vucevic can also rebound at a high level and is a former All-Star. The Magic get their new point guard in Kemba Walker to replace Markelle Fultz and Marcus Smart will start alongside him and Terrence Ross on the wing.
4. Rudy Gobert
2020-2021 Statistics: 12.1 PPG, 13.5 RPG, 1.4 APG, 0.4 SPG, 2.7 BPG
Gobert signed a mega-money deal this off-season and as a result, everybody's eyes are on him. Gobert is a defensive specialist and he is truly one of the most impactful players in the league inside the paint. Gobert is one of the major reasons why the Jazz are playing well this season, although Donovan Mitchell is the franchise player for the squad.