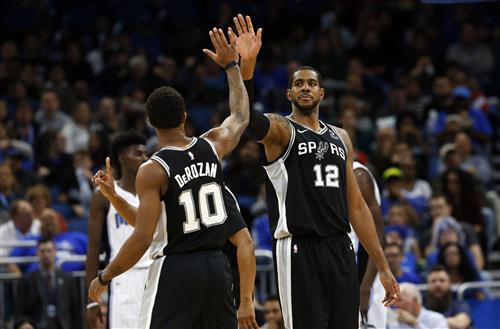 With Damian Lillard and CJ McCollum, the Portland Trail Blazers have proved to be Western Conference playoff locks the past few years. Barring major injury or misfortune, we can expect more of the same next season.
But with the Warriors down, LeBron aged, and 3-starred superteams going extinct, who is to say Portland can't compete for a title?
Another addition could be the key to them taking the West, but what that move might look like is anyone's guess right now. Austin Carroll of Rip City Project did suggest one move that could help put them even further over the top. The proposed deal would involve the Trail Blazers sending Hassan Whiteside, Kent Bazemore, Skal Labissiere, a 2020 first-round pick, a 2022 first-round pick, and a 2024 first-round pick to the Spurs in exchange for LaMarcus Aldridge and DeMar DeRozan.