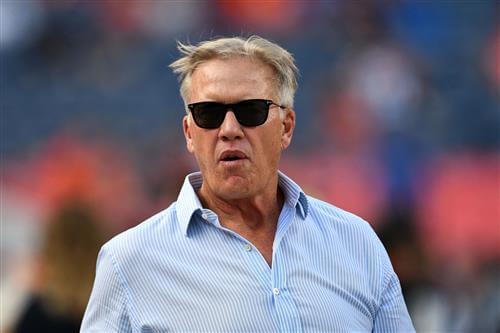 John Elway is somehow still employed.
The Denver Broncos' general manager and president of football operations is still getting paid to make decisions for the franchise despite a wealth of evidence that he has no earthly idea what he's doing. Years of mismanagement has brought Denver to where it is now: an irrelevant franchise with no hope moving forward. It's long past time for the Broncos to put Elway out to pasture.
Since Peyton Manning's retirement following a Super Bowl title in January of 2016, the Broncos have crumbled under Elway's watch. In 2016 they went 9-7, then following that up by going 5-11 in 2017 and 6-10 in 2018. After 2018's debacle of a season, Elway declared with not a hint of irony, "We're not that far off."
John Elway: "We're not that far off. Obviously when you only win 6 games it feels like you are." ... Thinks they just need some key players to get back.

— Nicki Jhabvala (@NickiJhabvala) December 31, 2018
The Broncos are "not that far off" from competing in the same way I'm "not that far off" from landing a date with Scarlett Johansson.
That led the Broncos to actually attempt to compete in 2019, instead of doing the prudent thing and rebuilding. Rather than trading pieces that could help bring back draft capital, he actually traded a draft pick to acquire Joe Flacco. Yes, Joe freaking Flacco is who Elway acquired to save his franchise. Good luck with that, Johnny.