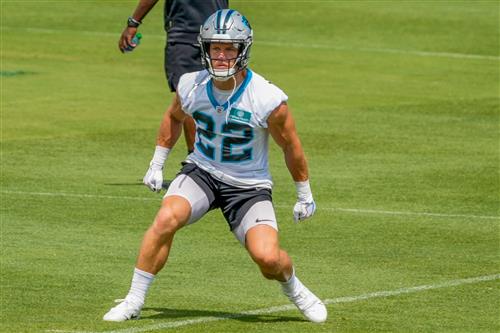 The Carolina Panthers have acquired quarterback Baker Mayfield from the Cleveland Browns, but how does his impact running back Christian McCaffrey's rushing yard props?
The Panthers and QB Cam Newton made the playoffs and went 11-5 during McCaffrey's rookie season in 2017, but his 117 carries were third on the team that year behind Jonathan Stewart (198) and Newton (139).
While it's been all downhill for Carolina since, McCaffrey took tremendous steps in 2018 with 1,965 yards from scrimmage, including 1,098 on the ground.
Of course, McCaffrey's 2019 campaign was tremendous, as he led the NFL in touches and yards from scrimmage with 403 and 2,392, respectively. He also ran for a career-high 1,387.