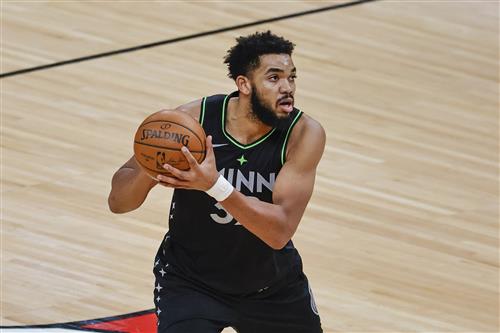 The Atlanta Hawks were arguably the surprise the NBA season. They were able to make a run to the Eastern Conference Finals but were eliminated by the Milwaukee Bucks. After a taste of success, the Hawks to be looking to improve further taking the next step with a blockbuster trade
Atlanta showed promise, led by Trae Young. He proved to be a big-time performer when the lights were the brightest and this is something Atlanta was looking for from their young star. They are going to be some decisions to make in the offseason.
John Collins is set to enter free agency and could sign with another team if he gets a lucrative deal. This is where Atlanta could be looking to make those improvements and bring another superstar to town to pair with Young.
The Minnesota Timberwolves are going to be a team to watch all our season. They have been near the bottom of the Western Conference for years now and could be deciding to sell some of their big names this year.
If that is the case, there is no bigger name is Karl-Anthony Towns. He continues to be one of the best big men in the league and would warrant a nice return, due to his age and contract situation.