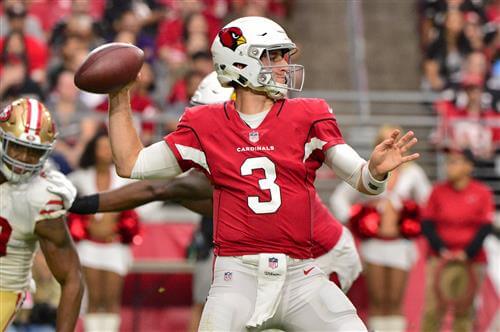 The Josh Rosen era lasted one year in Arizona, and it ended when Rosen was shipped out for a late second-round pick (and a future fifth-round pick). A year ago, Arizona traded up to No. 10 by giving up the No. 15 overall pick and picks in both the third and fifth rounds.
When you look at the evidence as a whole, it sure looks like Arizona GM Steve Keim botched the handling of this when he ended up with a late second-round pick for Rosen once the draft was underway. A GM cannot fall for the sunken cost fallacy, and there was no way that the Cardinals were going to come out of this getting anywhere near the value they surrendered a year ago. But they could have gotten more, and a better result from the whole process.
Robert Klemko has a deep dive into the Josh Rosen situation at Sports Illustrated, and he talked to Josh Rosen and his agent, Ryan Williams.
Despite the likelihood of the Cardinals taking Kyler Murray at the No. 1 overall pick being out there in the public sphere for awhile, Arizona did not formally initiate trade discussions until the draft was getting going. Rosen was holding out hope that those were just unfounded rumors. In the end, Arizona ended up having a very limited market, with the New York Giants, Washington, and Miami engaging in some trade discussions.
So let's talk about some of the errors.