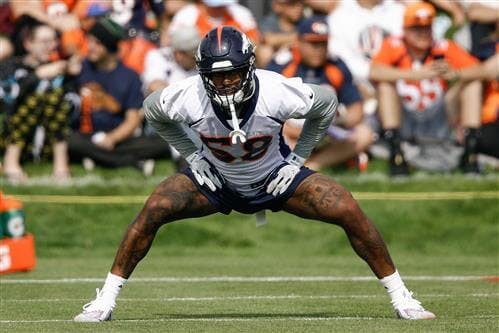 The 2021 NFL offseason may feature quite a few cautious approaches in free agency, with teams set to navigate a reduced salary cap and pandemic-related uncertainties that could continue to linger. But a handful of teams are likely to be quieter because of their own doing. Unlike the Jets and Jaguars of the league, who are eager to spend big with all kinds of cap room entering the new year, a dozen different franchises are projected to be over the cap at the official start of the offseason.
Below, we've listed the 10 teams with the least amount of projected 2021 cap space, as well as some ways each club can help itself ahead of free agency:
Note: Projected cap totals are courtesy of Spotrac.
1. New Orleans Saints
Projected over the cap: $65.6 million
No one is in a deeper hole than the Saints, who are going to need creativity, as well as some tough goodbyes, to get through their predicament. According to Joel Corry, CBS Sports contributor and former agent and cap expert, the biggest and quickest path to cap relief for the Saints is quarterback Drew Brees officially retiring, which can clear nearly $24 million. Then, it's a matter of axing veteran deals for a little savings here and there: linebacker Kwon Alexander ($13.2M), defensive tackle Malcom Brown ($4.9M), cornerback Patrick Robinson ($2.6M) and punter Thomas Morstead ($2.5M) all feel like prime cut candidates. The Saints could also look to restructure or extend players like wide receiver Michael Thomas, defensive end Cameron Jordan and offensive guard Andrus Peat in order to free up short-term space. Either way, a mass exodus is in order.
2. Philadelphia Eagles
Projected over the cap: $41.5 million
The Eagles will need to do just as much trimming as the Saints considering they don't have the luxury of a big-money QB coming off their books. (Trading Carson Wentz, which still seems very possible, if not likely, would only save the team about $800,000 in 2021.) That means some big-name veterans are almost guaranteed to be cut or traded: wide receivers Alshon Jeffery ($8M), DeSean Jackson ($5.1M) and Marquise Goodwin ($4.5M), as well as tight end Zach Ertz ($4.7M), are expected to go. The Eagles can also save money by extending or restructuring big-money vets like Brandon Graham, Fletcher Cox, Brandon Brooks and Lane Johnson. Don't rule out Philly at least exploring a trade of Cox, whose departure would save the club nearly $3 million, if teams call about his availability.