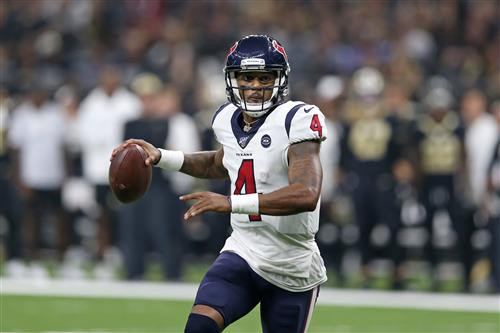 The Houston Texans didn't end up trading Deshaun Watson during the 2021 season, but despite his sexual assault issues off the field, the team has zero interest in backing down off their asking price/
According to The Athletic's Jeff Howe, Houston wanted at least five assets, including three first-round picks, in any trade for Watson. The Texans are still planning to keep the price for Watson high this offseason. According to Howe, the organization has "no plans to reduce those demands" when the trade market heats back up this spring.
That is a massive price for a QB who did not take a snap in 2021 and is facing 22 civil lawsuits of alleged sexual misconduct.