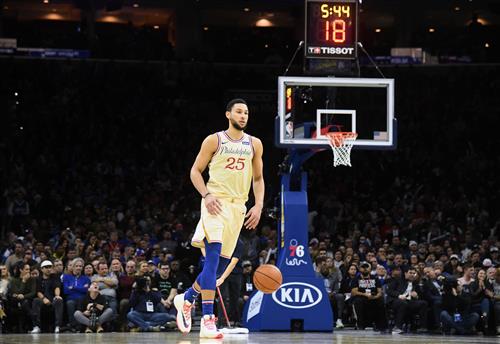 The Houston Rockets are "seriously interested" in acquiring Ben Simmons in a trade. The package would include John Wall heading to the Philadelphia 76ers, per NBA reporter Evan Dammarell. It was reported last week that Wall wanted out of Houston.
Wall, a five-time All-Star, would give the Sixers a reliable scoring option who could take over at point guard for Simmons. He averaged 20.6 points and 6.9 assists per game last season. His career numbers are borderline Hall of Fame worthy, although Wall's injury history is troublesome. The 31-year-old has suited up for only 105 games (out of a possible 286) since the 2016-17 season.
The other problem is Wall's albatross of a contract. He is due roughly $91.7 million over the next two seasons, a staggering number for a player in decline. Philadelphia would surely ask Houston to eat some of that money before pulling the trigger on any deal, although it doesn't seem the Rockets are willing to do that. Meanwhile, Simmons is owed $146.5 million over the next five years.
Wall is entering his second season with the Rockets after nine years in Washington. He was the first overall pick of the 2010 NBA draft.