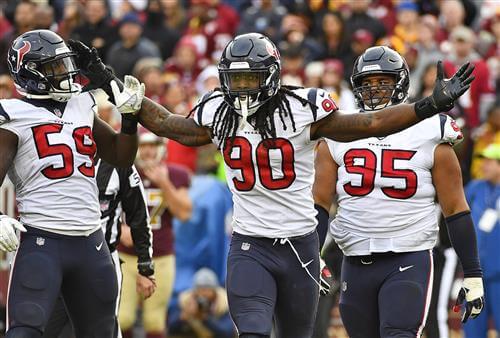 Houston Texans star pass-rusher Jadeveon Clowney has been fighting for a lucrative long-term contract for years now, and it's finally come to a head after the Texans chose to franchise tag him this offseason. Clowney has voiced his displeasure with the situation, and he's yet to report to camp as he waits for a new deal.
Apparently, the Texans even tried to trade him, but Clowney was disinterested in the location, so he wouldn't approve the deal.
Want to reiterate that this was worded poorly. Clowney refused to go to Miami in a trade and now he's threatening to stay out until the end of the preseason. https://t.co/n05X1xfbxC

— John Granato (@johngranato) August 13, 2019
Now, you may be wondering whether this blue-checkmark-less man with no bio is a legitimate source. The skepticism is understandable, but it turns out this actually is a very reliable provider of information, as John Granato is a Houston radio host who also runs a podcast with NFL draft analyst Lance Zierlein.