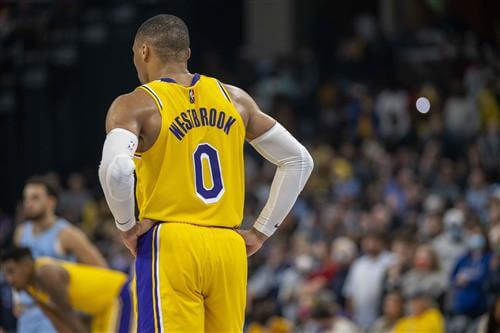 Having read the headline of this piece, you've probably got a question: Why would the San Antonio Spurs trade for former NBA MVP Russell Westbrook?
The answer is the same answer just about any team would give. They'd be landing an expiring contract. Spoiler alert: they'd be acquiring a first-round pick too.
All of which feels disrespectful to the former MVP. Westbrook redefined the triple-double. He took something that used to be a statistical anomaly and made it commonplace. His legacy will be mixed, but it will not be without its positive notes.
Unfortunately, his reputation in 2022 doesn't have many of those. He's now widely regarded as a net negative whose on-court production doesn't align with his basic counting stats.
His inability to mesh with LeBron James has also created an untenable situation for the Lakers.
They basically need to trade him. This trade sends him to the San Antonio Spurs for all the wrong reasons.
Los Angeles Lakers Receive: F Doug McDermott, G Josh Richardson, G Romeo Langford, C Zach Collins
San Antonio Spurs Receive: G Russell Westbrook, 2027 First-Round Pick (LAL), 2023 Second-Round Pick (via CHI)