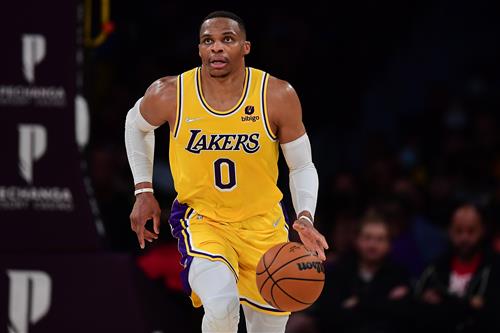 The Los Angeles Lakers have not experienced as much success on the court this NBA season as they had hoped they would. They took a chance acquiring Russell Westbrook from the Washington Wizards and thus far, the results have been mixed, at best.
The Lakers have struggled to find consistency on the court, part of the reason being that they are dealing with so many injuries. Trevor Ariza and Kendrick Nunn have yet to play for this season. LeBron James has appeared in only 11 games and that number will not change for a little while as he entered the league's health and safety protocols.
Westbrook's addition was supposed to help the team overcome the times that James isn't on the court. No one could have predicted that he would miss as many games as he has, but the Lakers thought they had done enough to be prepared for such a scenario. Ultimately, that has proven not to be the case.
Los Angeles is no longer the defensive juggernaut they were the first two seasons with Frank Vogel as head coach. Defense is a big reason that the team won the NBA Championship in the Orlando Bubble and last season they were No. 1 in defensive rating in the league. Trading away Kentavious Caldwell-Pope and Kyle Kuzma to acquire Westbrook is a major reason for the defensive collapse.