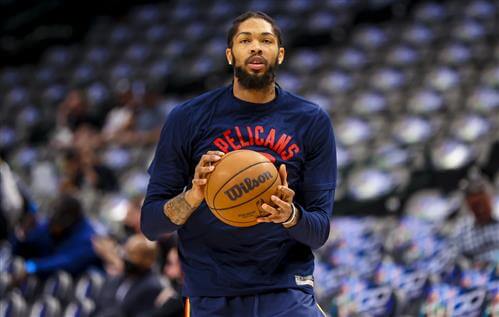 There are sometimes multi-team blockbuster trades that happen in the NBA, with players moving all over the place. Those trades are difficult to orchestrate, and the more franchises you have to appease, the harder it gets.
We've created a potential trade scenario that features a deal that would benefit each franchise. The trade features Damian Lillard going to the Lakers, Russell Westbrook moving to the Pelicans, and Brandon Ingram to the Trail Blazers.
Los Angeles Lakers Receive: Damian Lillard
New Orleans Pelicans Receive: Russell Westbrook, Talen Horton-Tucker, Nassir Little, 2027 First-Round Pick From Lakers
Portland Trail Blazers Receive: Brandon Ingram, Devonte' Graham, Tomas Satoransky, 2023 First-Round Pick From Pelicans
Los Angeles Lakers Finally Get Damian Lillard
The Los Angeles Lakers are currently 13-12 and 6th in the Western Conference. There's no doubt that they haven't been a championship-caliber team, and that the players they have on the roster have had trouble developing chemistry with one another.
If the Lakers want to make a big move such as the presented one for Damian Lillard, they would likely have to give up Russell Westbrook, as he is their most valuable player after Anthony Davis and LeBron James. The New Orleans Pelicans would also want young talent and picks in this scenario, hence Talen Horton-Tucker and a pick getting added to the deal on the Lakers' end.
Damian Lillard would provide the Los Angeles Lakers with a superstar that fits well with LeBron James and Anthony Davis and would give them immense amounts of spacing. He would also give them a capable shot creator and 3-level scorer, something that they do not currently have. A big three featuring Damian Lillard, LeBron James, and Anthony is bound to find success.