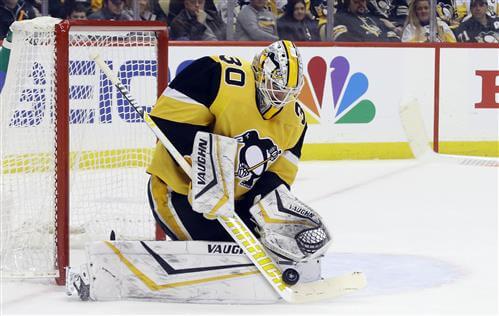 The Daily Goal Horn took a look at the landscape to rank the Top 10 NHL trade and buyout candidates.
1. Henrik Lundqvist, NYR (Trade/Buyout)
The Rangers have to start thinking about the future and sadly, 38 year-old goalie Henrik Lundqvist represents the past. Jeff Gorton is looking at a goaltending tandem of Shesterkin and Georgiev and could also use the cap space.
There is still a possibility that Lundqvist could be traded at either 50% salary retention, or if Gorton really has the GM mojo, he will pull off what Kyle Dubas did. The Leafs worked it out with Carolina where they traded Patrick Marleau and a first round pick so the Canes could buy him out. Remember, Henrik must waive his no trade before this can happen.
2. Oliver Ekman-Larsson, Coyotes (Trade)
It sure sounds like Arizona is going to need to shed salary. They could save a huge chunk on Oliver Ekman-Larsson if he agrees to waive his no trade clause. Any team that misses out on Alex Pietrangelo in free agency could look this way.