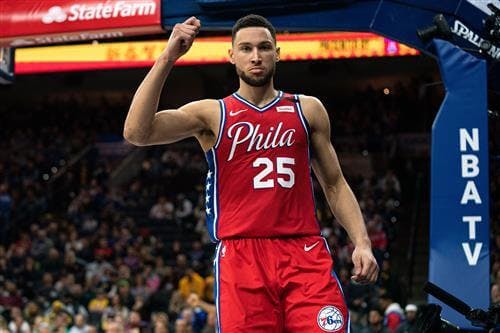 Ben Simmons has reportedly asked to be traded out of Philadelphia after a tumultuous five-year tenure with the 76ers. A swap could get done quickly, too, as the Australian is reportedly reluctant to arrive for training camp on Sept. 28.
Here are four potential trade destinations for the 2016 No. 1 overall pick.
Golden State Warriors
The Warriors have been involved in Simmons trade rumors for months, and a move still makes some sense.
Andrew Wiggins is essentially a must-add player for salary matching purposes, though he revived his trade value slightly with a solid 2020-21 campaign shooting-wise, registering a career-high true shooting mark (56.8%), in addition to highs from the floor (47.7%) and from distance (38%).
But the Warriors really need to sweeten the pot for Philadelphia beyond Wiggins. James Wiseman is still their best trade piece, and tutelage from Joel Embiid could boost the 20-year-old's development, even if it comes with a bench role and a drop in minutes for now. Rookie Moses Moody gives the 76ers another solid 3-and-D option with notable upside. The pair of unprotected first-rounders are likely necessary to further appease 76ers president Daryl Morey (a potential 2024 pick to the Memphis Grizzlies limits what Golden State can trade out).
The biggest issue here is leaving the 76ers' without a permanent starting point guard. Seth Curry did assume the role for a couple of games last season with Simmons out, though it's likely Morey would need a follow-up move to secure a more stable solution.
Sacramento Kings
The Kings are desperate to end their 15-year playoff drought, and they may view Simmons as the piece that finally puts them over the edge in a competitive Western Conference.
Despite Sacramento's on-court struggles, the club's roster does feature multiple desirable assets and enough future draft capital - the Kings own all of their first-round picks through 2028 - to potentially entice Morey into making a deal.