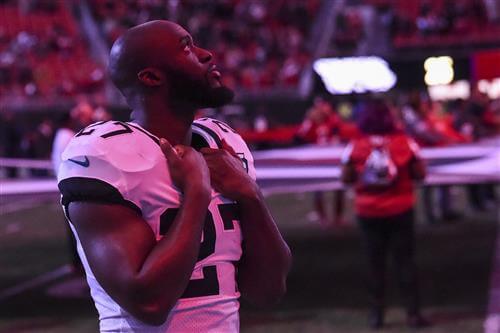 The initial rush of free agency has dried up, yet there still remains a potential for blockbuster moves. There are several players who are either on the trade block or are now expendable.
Here are 15 big names who could be moved out of their current situation.
Yannick Ngakoue
The Jaguars defensive end is the likeliest of the group to be dealt, considering he's already expressed his intention to leave after he was slapped with the franchise tag. He's also the latest in a long line of players to make his desire to be traded public. Following in the footsteps of former teammate Jalen Ramsey and, most recently, former Lions corner Darius Slay, Ngakoue is trying to tweet his way out of Jacksonville. Multiple teams are reportedly interested in his services. It's only a matter of time before this situation gets resolved.
Andy Dalton
As the owners of the No. 1 pick in the draft and thus the right to select Joe Burrow, the Bengals have no use for Dalton. He's still a bargain, as he owns the 19th-richest contract for a quarterback in 2020, and the 32-year-old also has little reason to remain in Cincinnati when there are starting opportunities elsewhere. To this point, the Bengals haven't received an offer worthy of such a viable commodity, but there's always the draft for a deal to be consummated.
Trent Williams
Another unhappy employee is the Redskins' seven-time Pro Bowl left tackle. With the dearth of available starting offensive linemen and the abundance of teams in need of such players, it shouldn't be long before Williams finds a new home. Washington is likely holding out for a package in return that will help accelerate its rebuild. After first demanding a first-round pick, the Redskins are reportedly now asking for that discussion to start with a second-rounder.