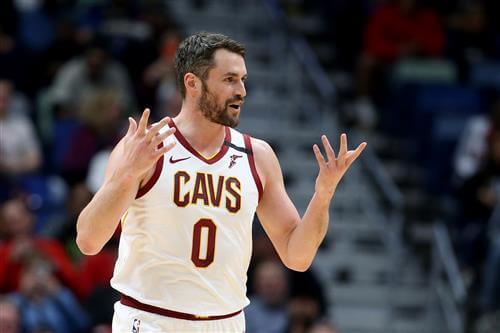 Cleveland Cavaliers forward Kevin Love is one of three remaining players from the roster that made it to the NBA Finals in 2018. However, that number could drop should Love secure a buyout from the organization. If he does secure that buyout, Love will receive interest from quite a few teams, including the Miami Heat, Brooklyn Nets, and Golden State Warriors.
The Cavaliers are rebuilding, so there is little use for a soon-to-be 33-year old big man that is signed through 2023 and has battled injuries in recent seasons. Love last hit the 60 game plateau during the 2016-17 season and has played 25 or fewer games in two of the last three seasons.
Right now, despite that, it is being reported that at least three teams would be interested in him should Cleveland buy him out.
According to NBA Analysis's own Evan Massey, the Miami Heat are one team to keep an eye on. They are big fans of pairing Love with Bam Adebayo in their frontcourt. Love's floor spacing and rebounding would fill two major needs for Miami.