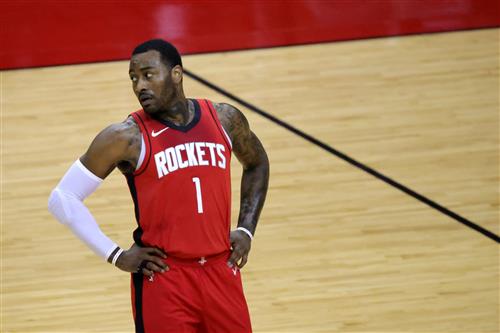 The Miami Heat balked at giving up a king's ransom for James Harden back in December. But what if the franchise could pull off a queen's gambit for another All-Star guard? Buckle up.
The Toronto Raptors appear to be quietly shopping Kyle Lowry as contract negotiations stall in their Tampa bubble, despite denials from Lowry's agent. Miami has been linked to the six-time All-Star guard multiple times. Now "rival executives" tell TrueHoop's Tom Haberstroh that Houston Rockets All-Star guard John Wall may be in play. Both players are "potential targets" in a deadline trade.
Haberstroh reported that Heat brass (read: Pat Riley) will use the six days off during the All-Star break to evaluate if the team has enough ammo on their current roster to return to the NBA Finals. Wall, a five-time All-Star, is averaging 21.0 points and 6.0 assists per game.
If not, the franchise may be prepared to offer a blockbuster package for either Wall or Lowry. It could include key young building blocks like Duncan Robinson, Tyler Herro, and Precious Achiuwa. The asking price? Less than for Harden.