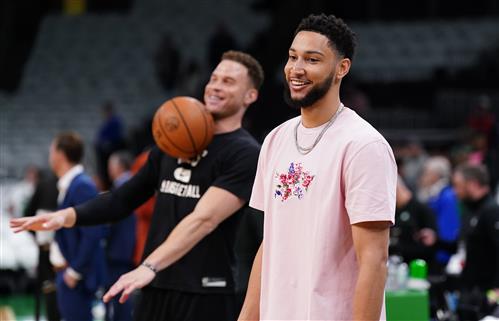 Brooklyn Nets guard Ben Simmons didn't appear in a single game during the 2021-22 season.
While it was no surprise that he didn't play for the Philadelphia 76ers this season, many expected him to get back on the floor after getting dealt to the Nets in a deal that involved James Harden and other pieces.
Of course, that never happened, as Simmons dealt with a back injury that didn't allow him to make it back onto the court.
It seems possible that the Nets will look to trade away the three-time All-Star this offseason in order to recoup some type of value. The Atlanta Hawks are reportedly a team that could be in the mix for Simmons, as many people inside the organization wanted him at this year's trade deadline.