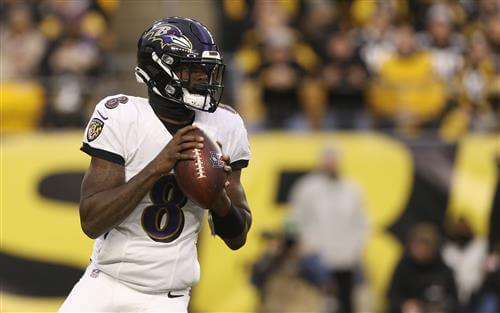 At a time when salaries for the highest paid NFL players are skyrocketing, Baltimore Ravens quarterback Lamar Jackson is taking a unique approach to contract negotiations. Despite the organization's interest in signing Jackson to a long-term contract, the NFL star doesn't want an extension right now.
It goes against the norm for many of his peers. Josh Allen and Deshaun Watson, signed long-term deals as quickly as possible. In a game where one injury could derail a career, many young quarterbacks want the security of a lucrative, multi-year contract.
Lamar Jackson rushing stats (career): 3,673 rushing yards, 21 rushing touchdowns, 224 first downs
Jackson is taking a different approach. After backing off negotiations last year, the 2019 NFL MVP winner is again uninterested in signing a contract right now. The 25-year-old wants to play out his rookie contract, much to the dismay of the Ravens' organization.