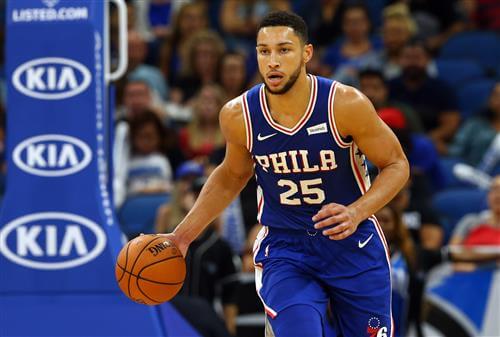 There's a new club reportedly making a push to land Ben Simmons, but it doesn't appear that the Golden State Warriors are that mystery team.
This week, ESPN's Brian Windhorst mentioned on The Scoop podcast that there were a handful of teams interested in the Philadelphia 76ers star, with one team stepping forward to make an offer. Though the Warriors have been connected to Simmons in the past and reportedly fielded an offer from the Sixers before the NBA draft, all indications point to another team now leading the race for him.
As Windhorst reported, one "small market" team reached out to Philadelphia with an offer for Simmons. This seems to rule out the Warriors, who are not considered small market by any definition of the term.
It could be another Northern California neighbor making the push for Simmons. Sam Amick of The Athletic reported earlier this month that the Sacramento Kings were in talks with the Sixers, but made it clear that they wouldn't be parting with some of their most promising young players.
"According to a source with knowledge of their situation, the Kings spoke to the Sixers weeks ago and made it clear that neither De'Aaron Fox nor Tyrese Haliburton would be included in a possible Simmons deal,'" Amick reported. "That stance, the source said, has not and will not change and the internal expectation is that the core of their roster will remain the same heading into training camp later this month."