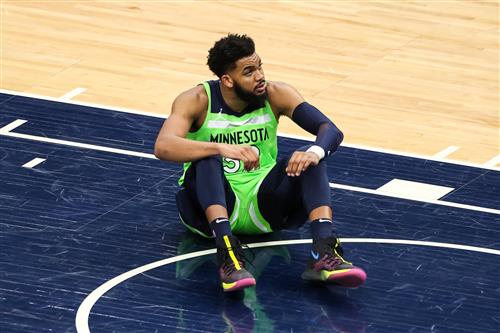 The Golden State Warriors opted to hold onto two valuable assets at the trade deadline, but one report suggests that the team may change course this summer and use both to land a superstar big man.
Ahead of the now-passed trade deadline, a number of reports suggested that the Warriors could flip rookie center James Wiseman or the top-three protected draft pick that came from the Minnesota Timberwolves from last year's D'Angelo Russell trade. None of the projected deals panned out, but there could be another shot this summer.
Warriors Land All-Star Big Man
Bleacher Report's Eric Pincus speculated that the Warriors could have a big decision coming — whether to hold onto the Minnesota pick and continue spending time to slowly develop the now-injured Wiseman, or package them together for a more immediate return. The team is expected to get Klay Thompson back next season after he lost the year to a torn Achilles, and Curry has an unknown number of years remaining in his peak. Some believe that the team may decide against a long-term project in Wiseman and the potential Minnesota pick.
If Golden State were to adopt a win-now mentality, the two combined — and potentially packaged with the Warriors' own pick — could net a significant return, Pincus speculated. That may put them in range for Minnesota Timberwolves big man Karl Anthony-Towns, who could be looking for a new home and a chance to play for a winning program.