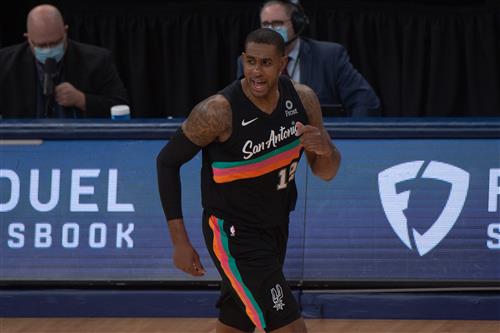 The Golden State Warriors have started the season off with a solid record of 11-9, and they are currently 8th in the Western Conference. While they have had good games, they have also had some putrid losses. They have been inconsistent, and could possibly shake things up if they continue to drop winnable games. There is potential to trade for a veteran player who could quickly integrate himself next to Stephen Curry and Andrew Wiggins on the court, and provide some impact on both ends.
The San Antonio Spurs have a player who could help the Golden State Warriors. Their veteran center, LaMarcus Aldridge is on the last year of his contract. The Spurs could send him away in order to recoup some assets before Aldridge hits free agency. Here is a possible trade package between the two teams:
Golden State Warriors Receive: LaMarcus Aldridge
San Antonio Spurs Receive: Kelly Oubre Jr., Kevon Looney, and Alen Smailagic
San Antonio Spurs Receive A Solid Return
LaMarcus Aldridge is a veteran that is entering the twilight of his career: he is currently 35, and while he could still provide an impact, he is not what he used to be in his prime. However, he could still make an impact and is a player that teams would want. The San Antonio Spurs could send Aldridge to a team that would let him compete, and playing next to Stephen Curry would let him do that. The Warriors wouldn't have to send out much due to Aldridge being an older player and an expiring contract.