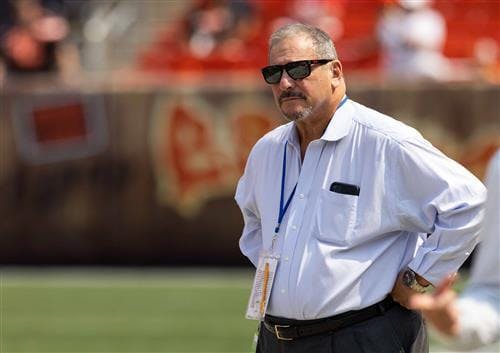 Giants General Manager Dave Gettleman appears to be on the way out.
Gettleman, who has failed to build a winner in four years with the Giants, is unlikely to return in 2022, according to Ian Rapoport of NFL Network.
The 70-year-old Gettleman may choose to retire, but given his inability to build a winning roster with the Giants, even if he wants to stay it seems unlikely that ownership would want him back.