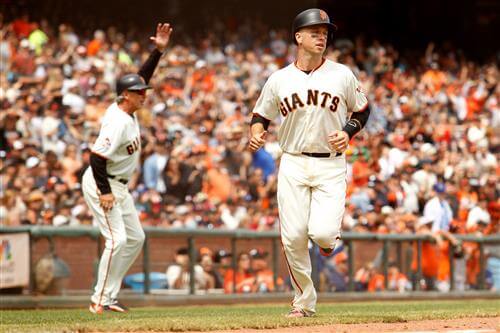 Buster Posey looked out over his rain-soaked kingdom, now known as Oracle Park, and reflected on the fact that his 10th full major-league season is about to start.
"It's kind of like having children," Posey said Friday. "Sometimes the days and weeks are so long, then you look up and it's their eighth birthday and you think, 'What the heck happened?'
"That's kind of baseball."
And, just like with growing kids, sometimes you look up and your team is almost unrecognizable from what it was just a short time ago. What the heck happened?
That's the place Posey finds himself, almost six months removed from right hip surgery and more than four years removed from his last championship parade. The three World Series trophies are in a glass case, but the franchise feels very different these days.