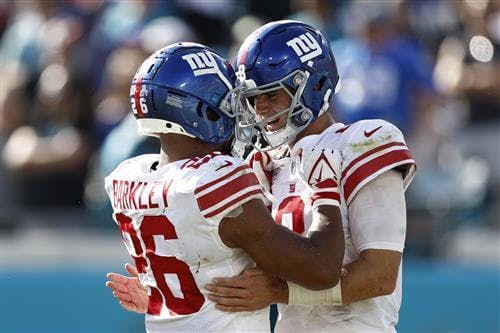 The first year of New York general manager Joe Schoen's rebuild has gone swimmingly as the Giants sit at 6-2 entering their Week 9 bye. However, big decisions remain on the horizon.
Two key players to the Giants' surprising start, running back Saquon Barkley and quarterback Daniel Jones, are in the final years of their rookie contracts, heading toward free agency in 2023.
Schoen noted following Tuesday's trade deadline that he's open to extending one or both players but would want to get it done while Big Blue is on its bye week.