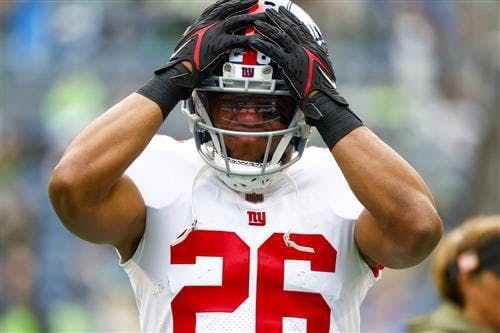 During the calm of their bye week, the Giants had long-term extension talks centered around keeping star running back Saquon Barkley for years to come, sources say. While no deal came to fruition, it was another sign of the team's commitment to one of their highest-performing players.
General manager Joe Schoen had told reporters on Nov. 2 that if the team was going to extend players during the season, it would only be during the bye.
"Then I probably wouldn't do anything after that," Schoen said. "I don't want anything to be a distraction to the players or the organization."
In fact, the team did have extension talks with Barkley, sources say, as the former No. 2 overall pick wants to be compensated as one of the highest paid backs in football. The team made a good run at it.
That opens up the possibility that Barkley is franchise-tagged this March. Barkley is in the final year of his rookie deal, earning $7.217 million on the fifth-year option.