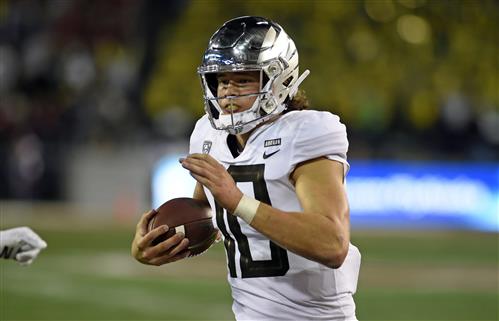 A surprising name has been linked to the Giants with the No. 4 overall pick in Thursday night's NFL Draft.
According to a report from the NFL Network's Ian Rapoport and Mike Garafolo, the Giants have done extensive work on Oregon quarterback Justin Herbert, including FaceTime conversations with head coach Joe Judge.
Herbert, 6-foot-6 and 238 pounds, is considered one of the top-three quarterbacks in this class behind LSU's Joe Burrow and Alabama's Tua Tagovailoa, and drew significant interest from the Giants and general manager Dave Gettleman ahead of last year's draft.
Could the Giants be simply trying to feign interest in Herbert to create leverage to potentially trade down with the quarterback-needy Miami Dolphins or Los Angeles Chargers? Possibly.