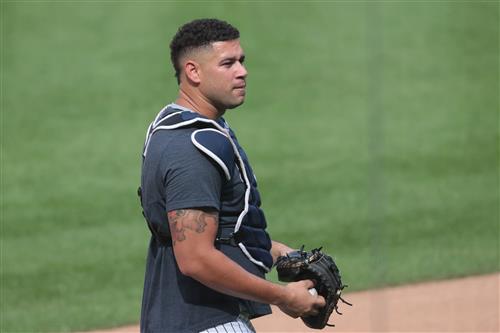 Gary Sanchez is missing.
Not missing like when the Mets scared the daylights out of everyone by announcing they couldn't find Yoenis Cespedes, even though they had a pretty good idea what happened to him. Missing as in swinging at baseballs and failing to connect with them at an alarming rate.
Even an 8-1 start to a 60-game sprint can bring 100-percent agita, and so it is that Sanchez, the Yankees' catching prodigy, has produced a characteristic storm with his horrid hitting out of the gate. When the Yankees resume action Wednesday with a doubleheader against the Phillies at Citizens Bank Park, Sanchez will show up with an unsightly .080/.148/.120 slash line lowlighted by 14 strikeouts in 27 plate appearances.
The Yankees obviously can survive this Sanchez slide; they're 8-1!