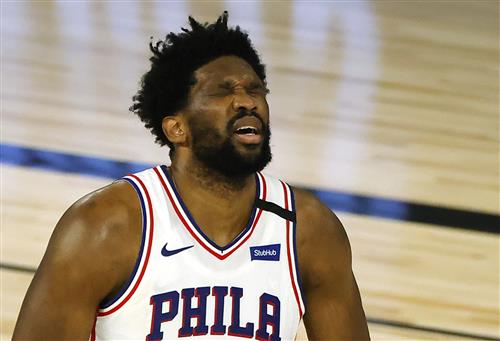 Philadelphia 76ers star center Joel Embiid scored 34 points on 11-of-21 shooting against the Boston Celtics Wednesday evening.
In no way was it enough for Philadelphia to even its first-round playoff series. Boston came out on top in blowout fashion, 128-101, to take a 2-0 series lead.
During the game, it became rather clear that the always boisterous Embiid was frustrated over his team's performance.
While the All-Star center seemed to take a different approach in the locker room following the game, Embiid's words tell us a story.