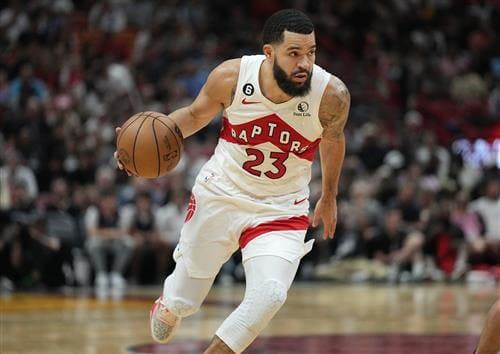 The NBA trade market might be running on fumes by the time the Feb. 9 trade deadline arrives. It already seemed like there would be a shortage of sellers this year, but that group might wind up even smaller than expected.
For instance, recently extended Indiana Pacers center Myles Turner is officially "off the trade block," according to Pacers head coach Rick Carlisle. The Detroit Pistons have told Bojan Bogdanovic that he's considered a "core member of the team's future," per HoopsHype's Michael Scotto. The Washington Wizards are telling teams they plan to keep Kyle Kuzma and hope to re-sign him this summer, per Ava Wallace of the Washington Post.
Even rumor-mill staple John Collins is considered "unlikely" to move after the Atlanta Hawks' front-office shake-up, per Action Network's Matt Moore.
None of this means we are guaranteed to have a dud of a deadline. Maybe the above is posturing to drive up trade prices. Perhaps swap season could be hyperactive without these players, particularly if teams like the Toronto Raptors and Utah Jazz take offers for their plug-and-play veterans.
We're here to get the hypothetical wheeling and dealing going, as we've cooked up four trades centered around players whose names are still buzzing around the basketball world.
Surprise Winner of the Jakob Poeltl Sweepstakes
Oklahoma City Thunder receive: Jakob Poeltl
San Antonio Spurs receive: Darius Bazley and 2025 first-round pick (lottery protected, via MIA)
Oklahoma City's roster has earned some kind of push from the front office this trade season. There probably isn't a deal that transforms the Thunder into contenders or sends a big enough prize to the Sooner State to warrant subtracting a ton of assets, but they deserve a reasonably priced pick-up.
Spurs center Jakob Poeltl would be perfect. He isn't a star, but he is someone who can star in his role.
The Thunder are 26th in defensive rebounding percentage and 22nd in paint points allowed. Poeltl can help in those specific areas immediately. Not to mention, he'd greatly improve their close-range finishing (they're the worst-shooting team in the restricted area) and work pick-and-roll magic with Josh Giddey and Shai Gilgeous-Alexander.
Do this deal, and OKC could go from back-end play-in tournament candidate to plucky first-round opponent. Even without him, the Thunder have posted the league's second-best net rating this month (plus-7.6). They aren't fun to face now, and with a little more time to develop, this club might be able to compete in the conference in another season or two.
Poeltl needs a new contract this summer, but the Thunder should have no problem paying him. He's less than three years older than Gilgeous-Alexander, and Poeltl's presence could spare 2022 No. 2 overall pick Chet Holmgren from some of the wear and tear on the NBA's interior.
The Spurs reportedly want two first-round picks for Poeltl, per The Athletic's Jared Weiss, but maybe they'd consider this a decent compromise.
Darius Bazley is a 22-year-old recent first-round pick (No. 23 in 2019) who has elite physical tools and has a towering two-way ceiling if he ever puts it all together. This specific draft pick—OKC has plenty of others it could offer instead if needed—also intrigues because it only has lottery protection for one year and becomes unprotected in 2026. The Miami Heat are leaning heavily on some high-mileage veterans, so their outlook could appear dramatically different by then.
Denver Deals Bones Hyland for Defense, Depth
Minnesota Timberwolves receive: Bones Hyland, Zeke Nnaji and Ish Smith
Denver Nuggets receive: Taurean Prince, Naz Reid, 2023 second-round pick (via NYK) and 2028 second-round pick
Last season, Bones Hyland went from being the No. 26 overall pick in the 2021 NBA draft to an All-Rookie second-teamer. He also netted double-digit points in three of Denver's five playoff games. This season, he has upped his output to 22.3 points and 5.5 assists per 36 minutes while shooting 37.9 percent from deep and 86.3 percent at the charity stripe.
Considering he's only 22 years old and barely 100 games into his NBA career, you might assume he's earned keeper status, but that doesn't appear to be the case. The Nuggets are shopping Hyland for "defensive-minded frontcourt players" and possibly "a first-round pick," per Yahoo Sports' Jake Fischer.
Maybe Minnesota would make that happen—or land in the general range of that asking price, at least. Timberwolves president of basketball operations Tim Connelly, who drafted Hyland in Denver, "is still considered a big supporter of Hyland," according to Fischer.
Hyland offers a wealth of shot-creation, upside and perimeter shooting. If the Wolves see anything close to star potential in him, this could be a no-brainer, particularly if they aren't planning on paying D'Angelo Russell in free agency this summer. They'd also get a chance to tap into the potential of Zeke Nnaji, another Connelly draft pick, and add a veteran guard in Ish Smith.
In return, Denver would land a three-and-D wing in Taurean Prince, a high-end backup big man in Naz Reid and a pair of second-round picks. That's a pretty hefty haul if the Nuggets don't see Hyland as a long-term fit.
Prince is a 6'7" swingman who can hang with most wings defensively and is a career 37.3 percent three-point shooter. Reid is reliable on both ends and a per-minute monster producer (20.0 points, 9.0 rebounds, 2.0 blocks and 1.8 threes per 36 minutes for his career). Both could hold down rotation roles for Denver in the playoffs.